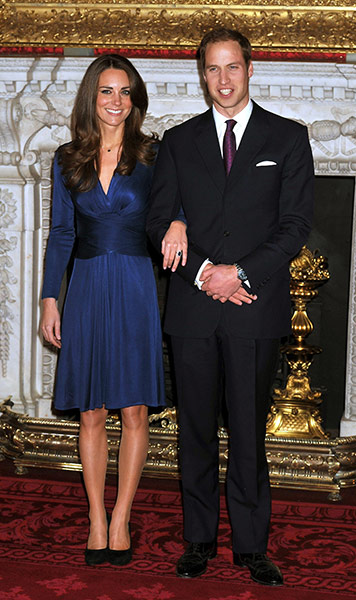 So I couldn't help but write a post pertaining to the story of the day. Yes, I know the photo above is EVERYWHERE.
However, I wanted to comment quickly and solely on the STUNNING blue Issa wrap dress that Kate Middleton wore to announce her engagement to Britain's Prince William. And yes, if you have $500, you can purchase a similar one in plum
here
. I love its lines and silky sheen. So charming.
Seeing the many pictures of Ms. Middleton today reminded me of a style note of which I want to be more conscious: CLASS. She is elegant in her fashion and classic with hints of modernity. Perfect really for her new role as princess-to-be.
Image source: The Guardian